I have the Power! A look at Mega Construx "Castle Grayskull"
Growing up in the '80s, I could argue that it was the best time for an explosion of awesome toys and TV. Thundercats, GI Joe, Bravestar, Transformers, to name a few… But at the top of my list was He-Man and the Masters of the Universe.
Back then, I had pretty much all the action figures, Trap Jaw, Hordac, Man-E-Faces. The one thing I didn't have was Castle Grayskull. The anchor of the whole storyline.
Fast forward to today. I'm a little older; I'm a little wiser, I' starting to get hair in weird places man (to quote Wayne from Wayne's World) and I still yearned for the Castle. That's when I stumbled across Mega Construx's Castle Grayskull.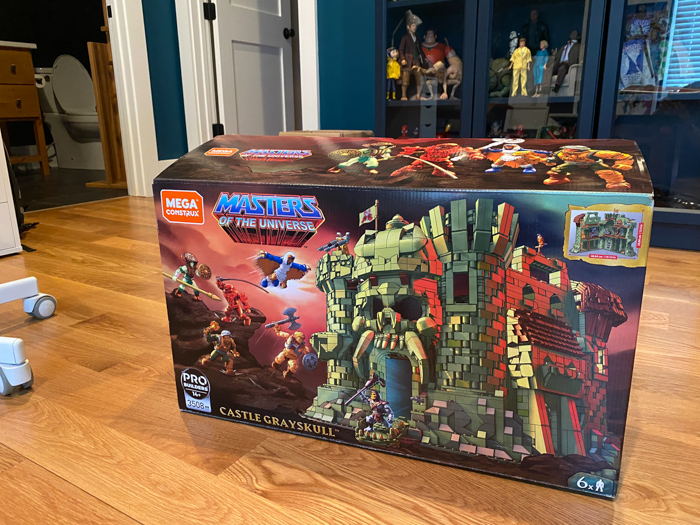 I recently became a fan of Mega Construx (Mattel's answer to LEGO). My son, Mikey, is a massive HALO fan and has a few of the Mega Construx (MC) figures.
What I like about the MC figures, in general, is their articulation. Unlike LEGO, they move at the knees, elbows, head, hands, and feet, allowing for greater manipulation and posing for photos. The bricks and buildings/vehicles etc. of MC are pretty much identical to LEGO. MC, however, seems to have the rights to different franchises.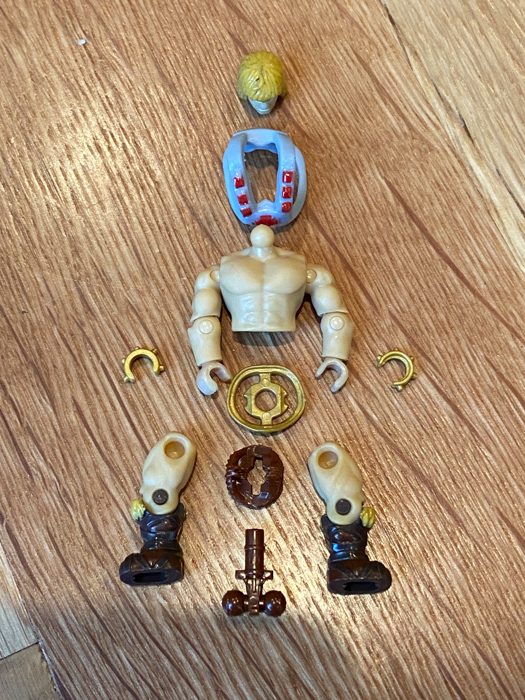 *Talking about the bricks, if there is one thing that I find frustrating is the locking mechanics of the pieces. Although being a "carbon copy" of the LEGO brick, MC doesn't seem to hold as well. More often than not, structures fall apart with the slightest bump. Many of their sets are more intricate and detailed (IE: Halo spaceships, etc.), but it can be annoying when a piece randomly falls off.
That being said, I am still a huge fan, and the MC figures are the game changer for me. Slightly taller than a LEGO figure, they have more points of articulation. Because of MC closely resembles LEGO, the characters can be seamlessly mounted on LEGO and have the same hand proportions that can grip LEGO pieces.
Now for the Castle Grayskull set.
It comes with 6 characters, He-Man, Man-At-Arms, The Sorceress, Skelator, Beast Man, and The Goddess.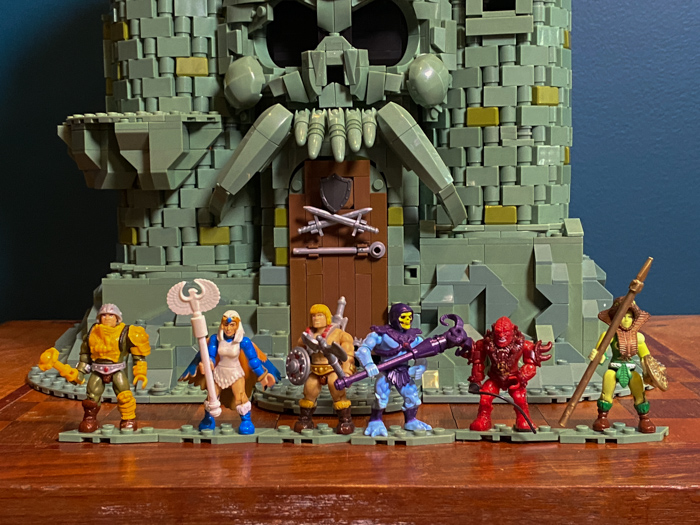 The actual Castle is a BEAST!! 3508 PIECES!! The completed set is 7.5 x 24 x 14 inches. The instructions are in a 176 page A3 sized book (16.5 x 11.7 inches when closed).
It took me a good couple of hours over 5 days to finish this build, so yes, it took me a while, but it gave me a great sense of achievement (like completing a 3508 piece puzzle… PS: I hate puzzles) and some pretty tired, sore fingers. (But I'm sure you'll agree, an excellent way to pass the time during COVID, right?)
But my hat goes off to the designers of this piece of '80s pop culture history. The accuracy and details are indeed something to admire here. Memories come flooding back as you go over the layout of the interior. The Throne room, Dungeon, elevator, and computer terminal bring back feelings of nostalgia from my childhood. But to finally have Castle Grayskull in my possession is a very satisfying feeling. Something I've wanted since I was young, and to be able to make it was pretty neat.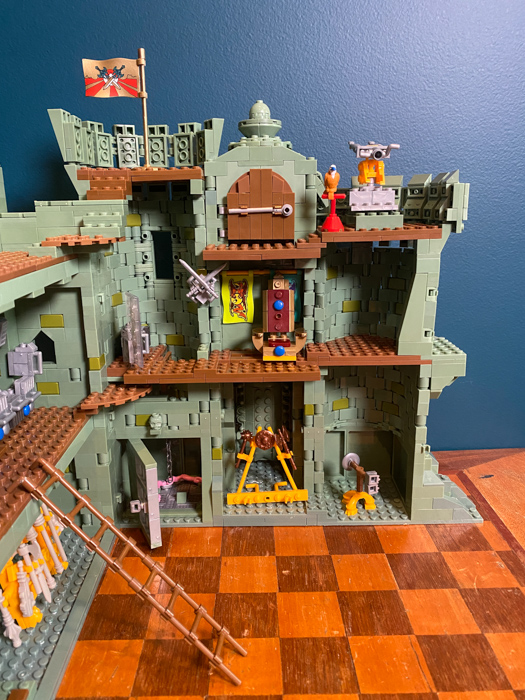 In fact, I was so taken with the set, that I got the wind raider and the extra figure pack set that has a lot more of the characters, and while I was at it, some Game of Thrones sets too.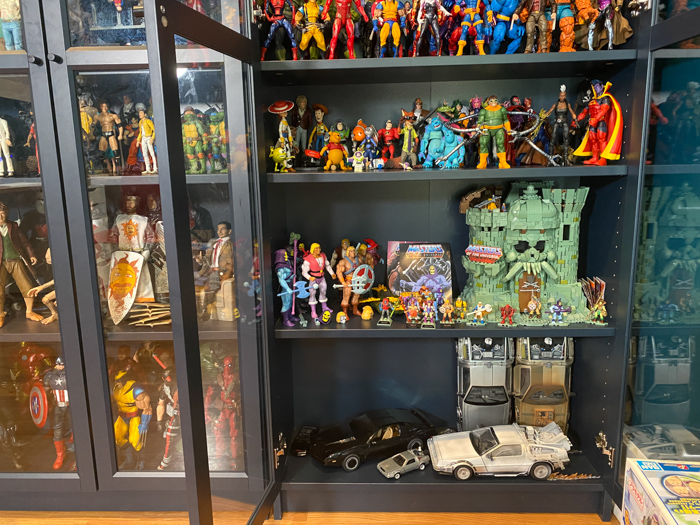 Now you might be asking, why Mega Construx? Well, I'm glad you didn't ask. I've wanted to try my hand at stop motion for a while, and after watching some super talented guys on youtube, I'm keen to give that a go. In my upcoming posts, I want to document how that process goes and see if I can do it firstly, and secondly, share some thoughts and tips along the way…
Till then, here's a brief video review of the Castle
Enjoy!!
Gibbo
I ❤️ a great photo 📸 out the box ideas 💡 & awesome toys 🤖• and if I make you smile 😊 AWESOME 😎 • #gibbosimaginationstation
harrihawk.com