Between a brick and a hard place
Since starting on this toy photography path, I have been collecting and shooting articulating, action figures. If you listened to my interview on the podcast, I mentioned how I loved having a physical toy that reminds me of my youth. And although I didn't say it in the interview or have shown it in my photography, I am a fan of LEGO.
I still have my LEGO from when I was a lot younger. A time when the LEGO car wasn't as flashy as it is today, but more of a square box shape. The faces of the figures were all uniformed to the two eyes and smile, and the only way to differentiate the characters was by the headgear they wore.
I had the old school fire station and Shell garage. The original Benny the spaceman. The construction site crane, light up police van and helicopter, to name a few.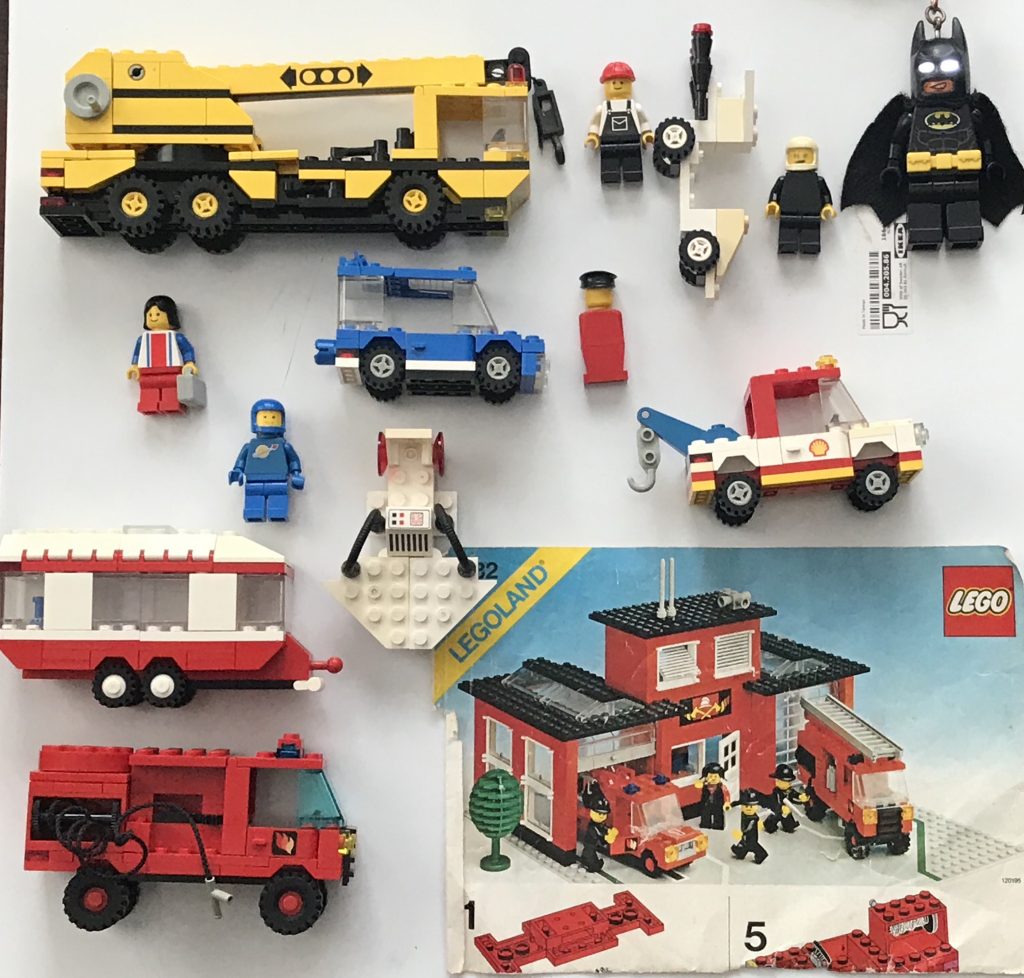 I always wanted to take LEGO photos but never got around to it. It was the case of "I'll get around to it" but never did. With all the action figures I had collected and photographed, I assumed that when I took LEGO pics eventually, it would be as easy as shooting any other toy. Boy was I wrong…
My chance finally arrives.
I was pretty pumped to receive the package direct from LEGO HQ. The brief was simple, take a series of shots that they could potentially use on the social media feed to promote the soon to be released set.
The Set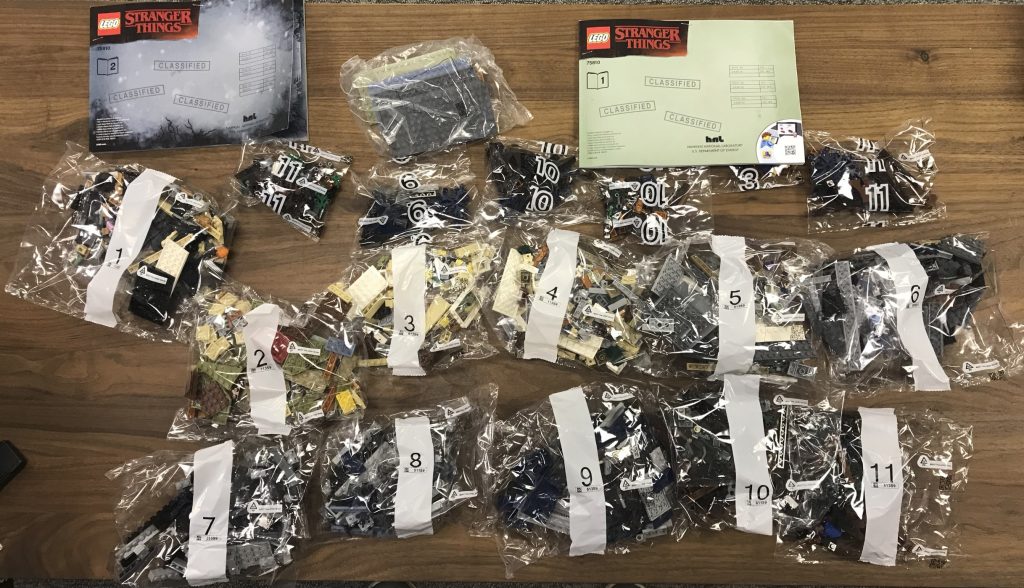 The set itself is impressive. With 2287 pieces, it's a hell of a structure. It is a must-have for any die-hard STRANGER THINGS fan. They have cleverly engineered it to be reversible from the real world to the upside-down. The attention to detail in the Byers house is excellent, and the illuminating cube that colors up the Christmas light wall is a cool feature.
The set came in 18 separate packets. My kids have gotten into LEGO, and I've helped build a ton of sets, nothing with the piece count as this one. It took me a good couple hours over three days to finish it (while rewatching series 1 and 2 of the show). Finally, it was time to shoot.
But now what?
It dawned on me early on that I was no longer in my comfort zone. Having 6′ and 12′ highly articulated toys to manipulate and pose was my happy place. Now I had 1,57′ limited motion figures on top of which was very tight and small spaces to shoot in. In the beginning, it was very frustrating to try and get the shots I was envisioning. The

lack

of
posability
was the most significant speed bump for me. Lens choice was also a stumbling block. In my opinion, you want a wide enough lens to fill the whole frame with LEGO as well as a macro to get close up to the action. At this stage of the game, I thought I had bitten off more than I could chew.
And wala!
After much trial and error, and I can't emphasize the word MUCH enough, I finally succeeded in taking some decent shots. 2 things that I concluded when shooting this set: 1. I stuck to 2 angles when taking the picture. Straight on or from a 45 degree. That helped define the framing, as well as keeping with the geometric structure of the LEGO itself. 2. Play with scale where you can. Having an object that dominates a large portion of the scene leads your eye to distinguish what the hero part of the image is. I managed to get wide close up shots with the Venus Optics Laowa 24mm f/14 Probe Lens.
It gave me the ability to be right in the house or close up to the Demogorgon (literally 2-3cm away) to provide the illusion of scale. With the use of some laser pointer lights, my iMac screen as a background, slow shutter speed and some photoshop lens flares I was very happy with my first attempt of shooting LEGO.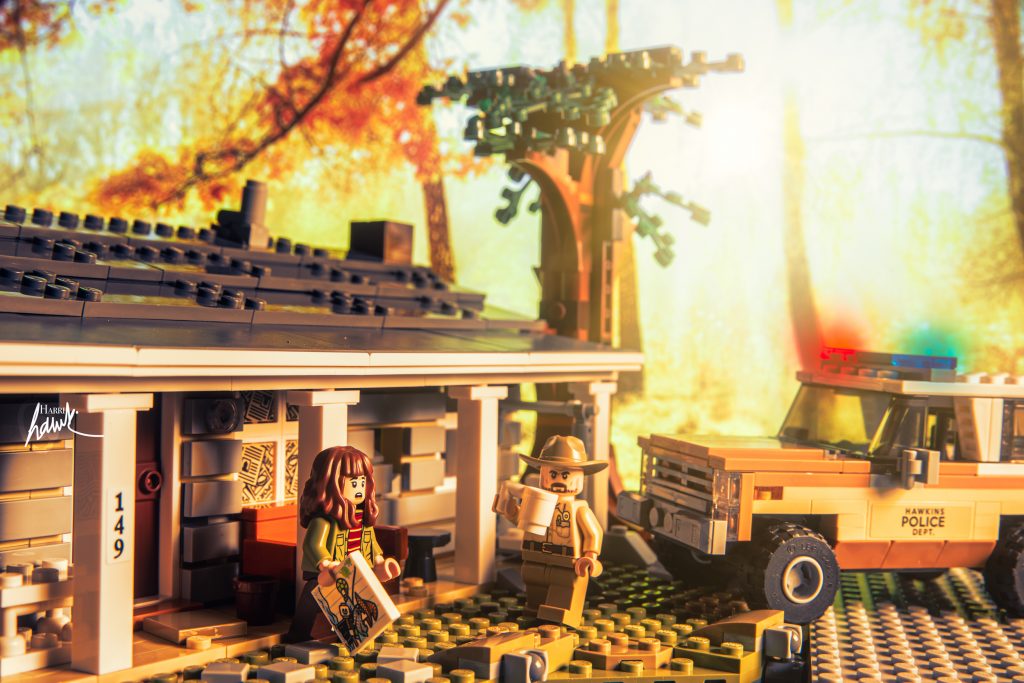 In Conclusion
We should all try and do some things out of our comfort zone now and then. I had gotten complacent with my technique of shooting action figures. It took a good while and a lot of trial and error, but it got my creative sparks firing, and an urgency to push myself passed the comfort into the unknown. It made it so much more rewarding — achieving something that you had to really push through to get too.
I use to look at LEGO photo's from fellow toy photographers and not bat an eye lid, but now have a much deeper appreciation for them. Whether you agonize over a shot with the plastic bricks or whimsically snap away with your smartphone, it's a talent (in my opinion) to take awsome LEGO photos.
PS: Also super stoked that Lego used my pics for their website and instagram acc…